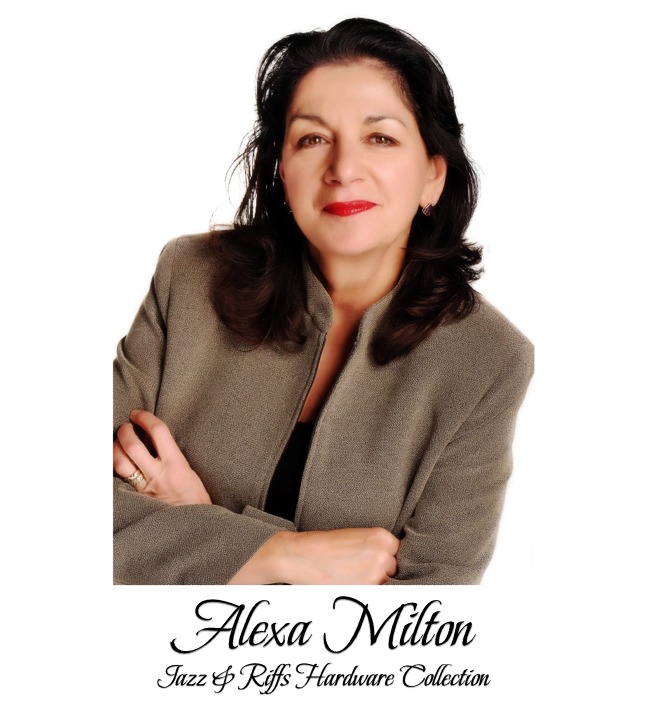 Stunning decorative cabinet hardware made of fused glass & solid stainless steel sparkles and shines with pure, clear color – each piece was designed for a specific style of cabinet and each color was selected to enhance the cabinet material - harmonizing and moving, yet composed. Adding that sparkle of jewelry to those interior projects - Jazz and Riffs cabinet hardware collection was inspired by Interior Designer Alexa Milton IIDA for her hospitality projects each piece was design for a specific style of cabinetry and each color was selected to enhance the material of each cabinet - handmade in the USA and Alexa has received a US Design Patent for each collection

This distinctive hardware line was created for Hospitality Interiors, yet is perfect for fine furniture, cabinets and doors in restaurants, spas, hotels and high-end residential spaces.

Due to the Artisan nature of this handmade process small variations in the final piece may occur and are considered part of the beauty of the design.


Alexa Milton IIDA has a USA Design Patent on Jazz & Riffs Hardware Collection designs.
Built from sustainable materials
Layered glass forged and fused to stainless steel
Handmade in the USA
Provides for both sleek/unique design and function
Ten beautiful colors to pick from
Enhancing contemporary and transitional style cabinets
Designs were created to mix and match collections to fit your specific cabinet doors and drawer sizes.
Need more information please contact us or give any of our Showrooms a call